0B
Block Chain Game Market: $

0B
Global Claw Machine Game Market: $

0M
Online Claw Machine Game Market: $
Play Ticket Vending NFT
Genesis NFT operates 24/7 as a virtual vending machine for play tickets.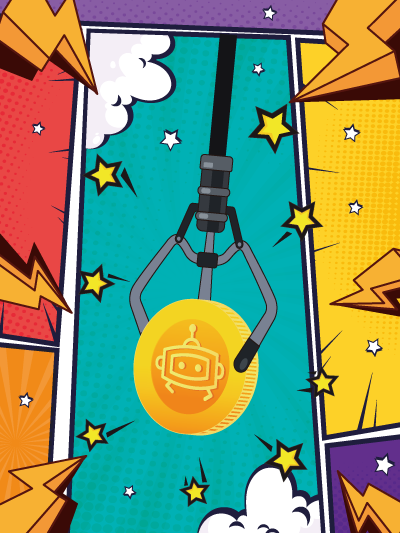 The concept of Web3 is to rebuild the old system.
We will expand our own economic zone through our online claw machine game and accelerate our efforts to solve social issues.
You play because it's fun, and you can make money as a result. This is how it should be. That's why we maximize the experience value of claw machine games by online and provide users with the fun, excitement, heart-pounding, and happiness when they get prizes.
It seems that you can earn even with NFT rental fee.
Everyone's favorite crane game. We all have the experience of charging many times even though it looks like we can get it in a little while, right?
Finally, the claw machine game has become a blockchain game! I'm looking forward to it too much.
It seems that the point will be what kind of NFT project we will cooperate with. looking forward to it.
What is this! ? I'm really curious.
join today
The community
Do you want to get on our NFT sale list? Join our Discord, follow us on Twitter, and get involved in our community.