BOUNTY HUNTERS, which operates the Online Claw Machine Game x Web3 project, reports that Crypto influencer Mafi@Bitcoin (  https://twitter.com/TN90803803 ), who has over 60,000 Twitter followers, has been appointed as the official ambassador of "NFT Online Claw Machine Game BTH".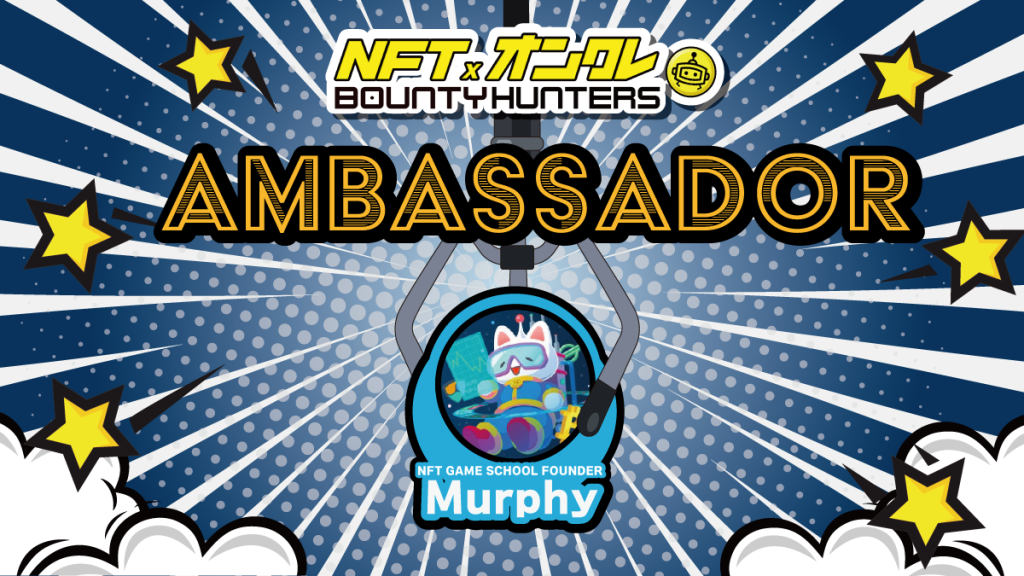 BOUNTY HUNTERS has developed the concept of "online claw machine game x Web3 = Catch and Earn" to realize the vision of "expanding its own economic zone through online claw machine games and accelerating efforts to solve social issues". We are developing a unique online claw machine game service that incorporates it.
This time, "Murphy@Bitcoin" will be appointed as an "official ambassador" to strengthen cooperation with us, contribute to the further excitement of the blockchain game industry, and aim to expand the project.
About Murphy@Bitcoin
In 2019, he entered the world of virtual currency as a trader, and in February 2022, he sparked the blockchain game "STEPN" in Japan.
On Twitter, I mainly send information about cryptocurrency trading and GameFi.
In addition to founding the trading community "CAW" (Crypto Assets World), he is also developing the crypto asset automated trading system "Bitcat".
Twitter: https://twitter.com/TN90803803
In addition, in July 2022, we opened the NFT game guild "NGS" with the concept of school with "YATARO@NFT game".
Our goal is to become a guild that can provide "thorough support" and "game strategy information" for blockchain game beginners until they become advanced players.
NGS Discord & Twitter
About BOUNTY HUNTERS
BOUNTY HUNTERS is a Web3 startup that develops a sustainable "Web3 online claw machine game" by solving the problems of each by combining "Claw machine game" and "NFT blockchain game".
In "Web3 Online claw machine game", you can earn tokens and NFTs by remotely operating a real claw machine game while watching video streaming from a mobile app.
In addition, by introducing a login system that does not need to be aware of wallets, improving UIUX, and designing tokenomics that excludes traders, we will actively approach the mass market, which has been difficult to participate in blockchain games.
Scheduled to be launched in Q3 2023, we aim to expand the token economic zone around the world with Catch-and-Earn, and to solve and support various social issues.
SNS Links