BOUNTY HUNTERS has entered into a partnership with MetaX, which develops and operates a decentralized social mining protocol.
With this initiative, we will start a social mining program within the BOUNTY HUNTERS community, and you will be able to receive rewards in $MetaX tokens for your activities on Twitter and Discord (in preparation for opening).
Through this partnership, we will further promote the revitalization of the community!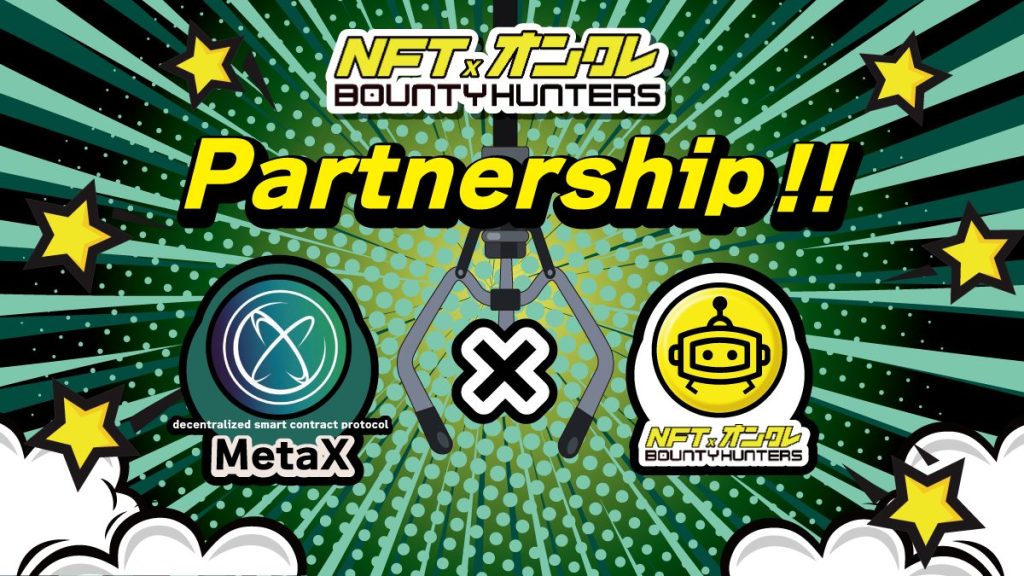 about MetaX Protcol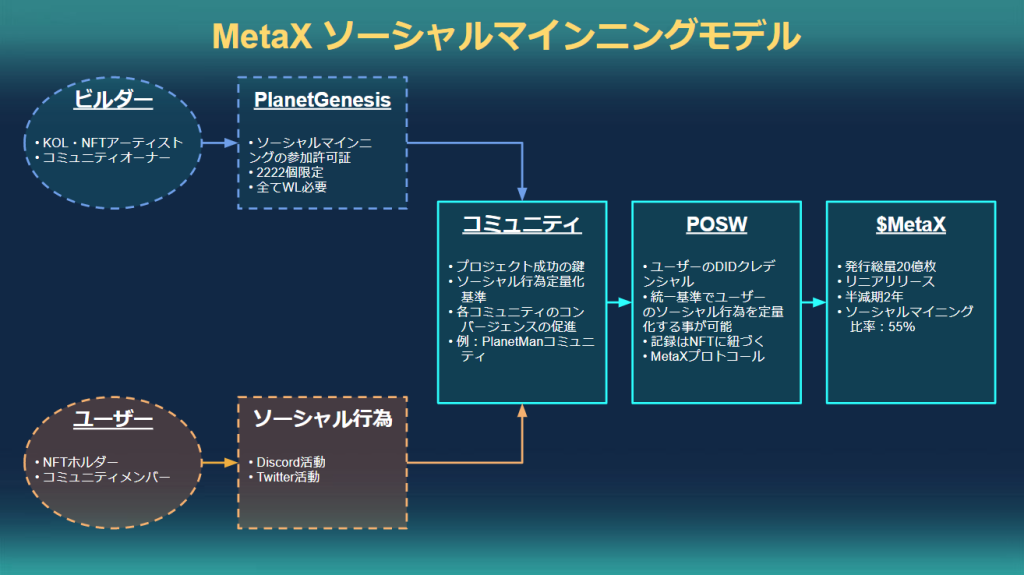 We provide a SocialFi solution that encourages the activation of the community by giving token incentives for social work done by community members through Twitter and Discord.
POSW: An abbreviation for Proof of Social Work, simply put, it is a mechanism for converting user behavior into numerical values. MetaX independently develops and provides a protocol using POSW.
MetaX Protocol
Website | Twitter | Discord | Whitepaper
Socialwork
By linking your Twitter and Discord accounts on the official website, you can participate in POSW through your social network activities.
The points that can be earned by activities are as follows.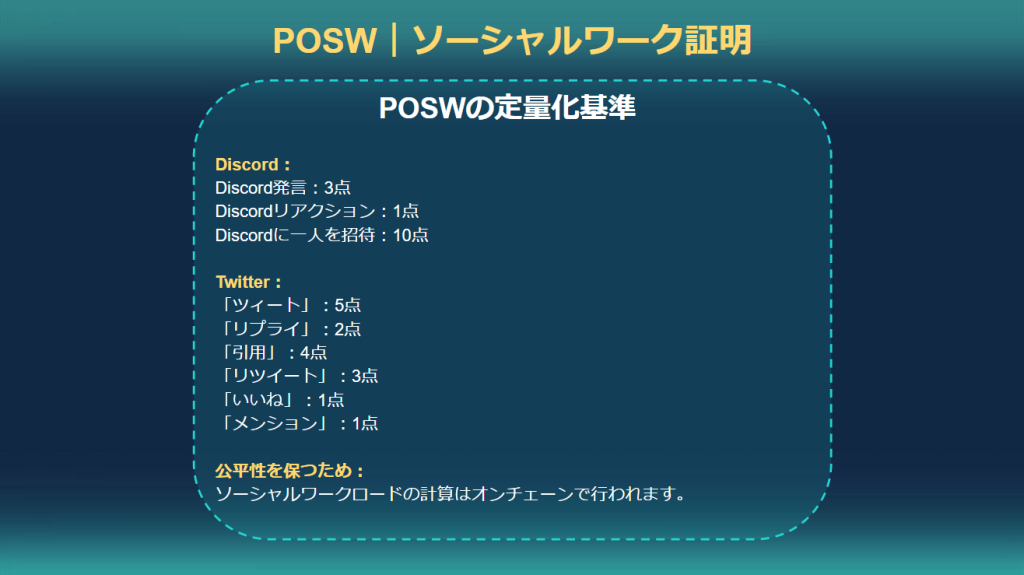 How to participate in social mining on MetaX
You can participate in a very simple step, so please join us.
STEP.1 Setup
On the official website, the setup is completed simply by connecting the following.
https://www.meta-x.social/
wallet connect
Twitter account
Discord account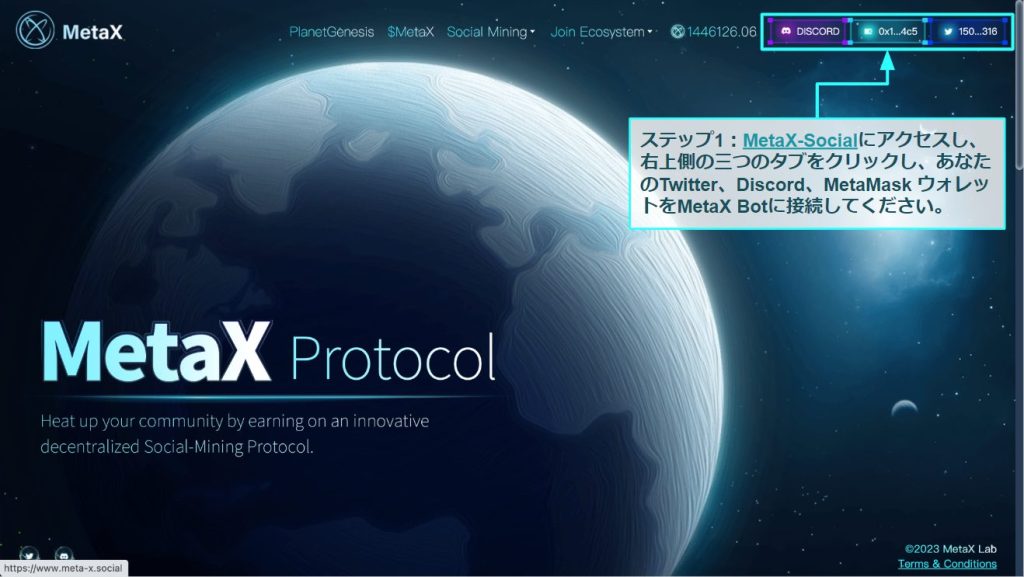 STEP.2 social mining
Posting with #CatchandEarn #MetaX when posting on Twitter, or by inviting, speaking, and reacting on Discord, points will be accumulated by POSW and you will be able to claim $MetaX tokens.
STEP.3 Token Claim
POSW and distribution tokens based on it are calculated daily.
Please refer to the image below for the billing method.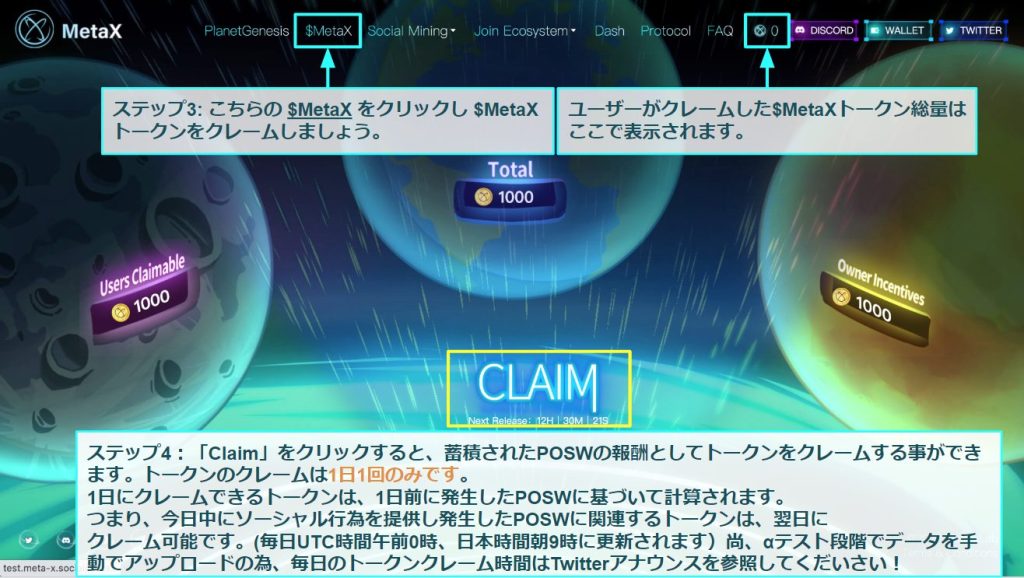 The $MetaX tokens currently issued on the Ethereum testnet Goerli will be exchanged for mainnet tokens upon launch on the Ethereum mainnet.
You also need Goerli-ETH to claim tokens on the Goerli network.
You can get it for free from the following, so please try it.
BOUNTY HUNTERS governance token $BTH airdrop will be done according to the degree of contribution to the project. All of these will be quantified and announced at a later date, but this social mining will also be used to measure the above contributions.
By all means, post with the hashtag #CatchandEarn #MetaX on Twitter to boost BOUNTY HUNTERS and MetaX and earn token rewards!