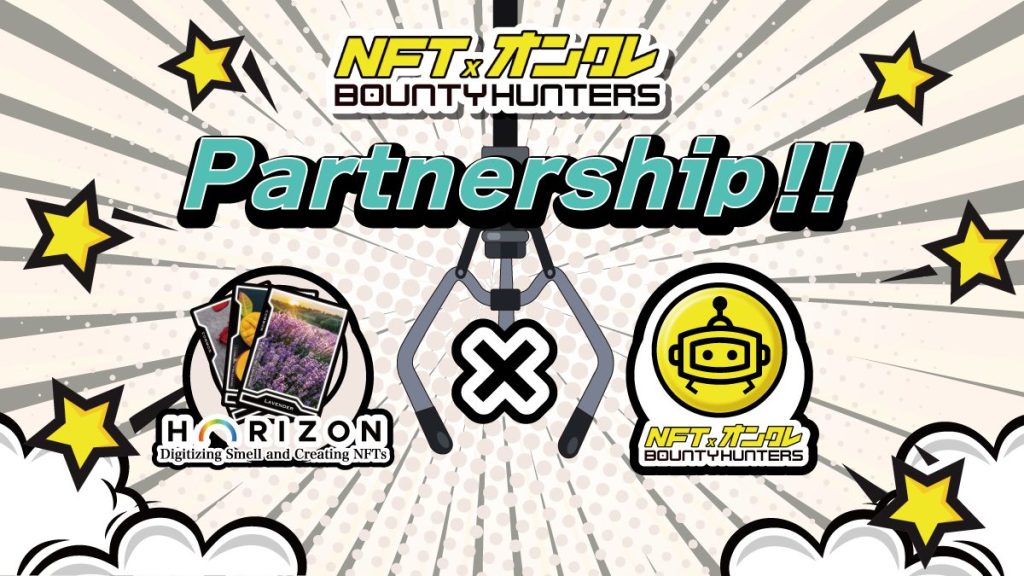 BOUNTY HUNTERS (British Virgin Islands / Co-Founder CEO Kensaku Nakata), which develops and operates NFT online crane games, has signed a partnership with Horizon Co., Ltd. (Minato-ku, Tokyo), which digitizes scents. .
Dedicated NFT Oncre production image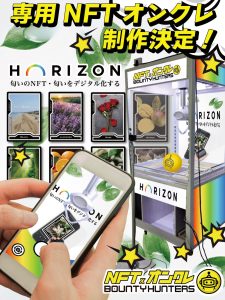 Through this partnership, Horizon has produced a crane machine exclusively for Horizon, and has decided to handle "Smell / Fragrance NFT" in the Web3 online crane game and BOUNTY HUNTERS x Horizon collaboration NFT.
In addition, regarding the production of BOUNTY HUNTERS x Horizon collaboration NFT, a community (robot manufacturing factory DAO (tentative name)) will be launched on Discord to conduct secondary creation activities using the AI image generation service "Midjourney".
At the same time, we will build a mechanism to monetize DAO members.
Fragrant NFT made by Horizon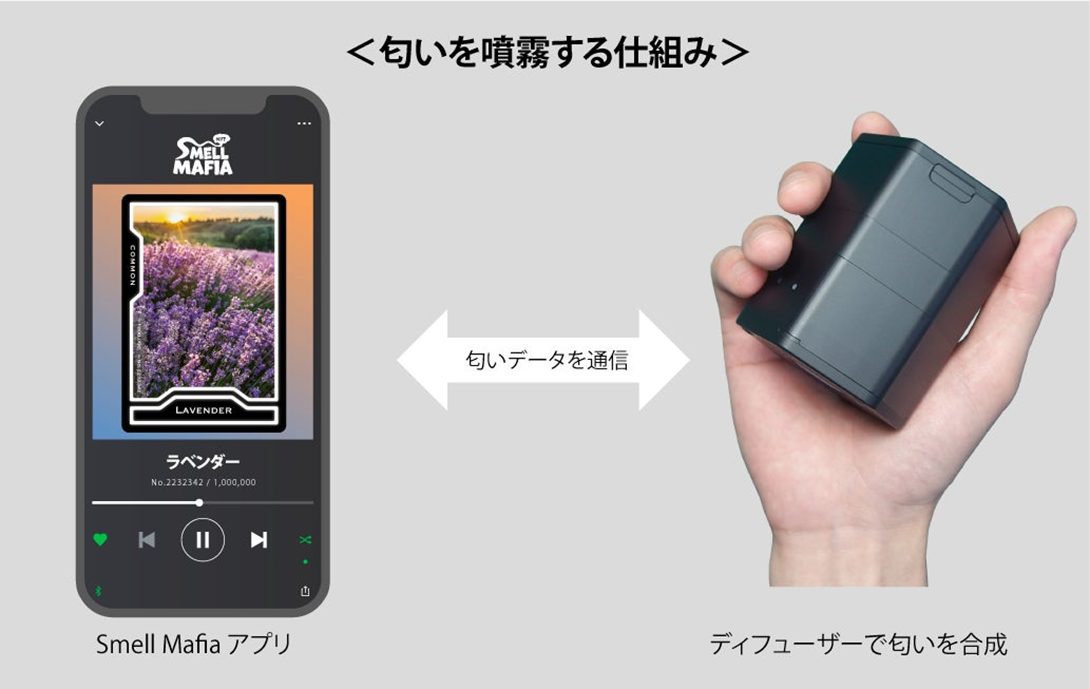 Horizon has developed the world's first technology that reproduces scents from digital data. Create a platform that can digitally encode scents and download scent data from the Internet. Promote fragrance DX.
This digital data is recorded as NFT, and by playing back from the dedicated app "Smell Mafia", you can enjoy the actual scent by spraying the scent from the cartridge built-in diffuser filled with 6 types of base scents.
In addition, on Christmas 2022, Kirara Asuka, who has more than 4 million SNS followers, will be appointed as the first talent, and a limited number of image fragrance NFTs will be available for pre-order.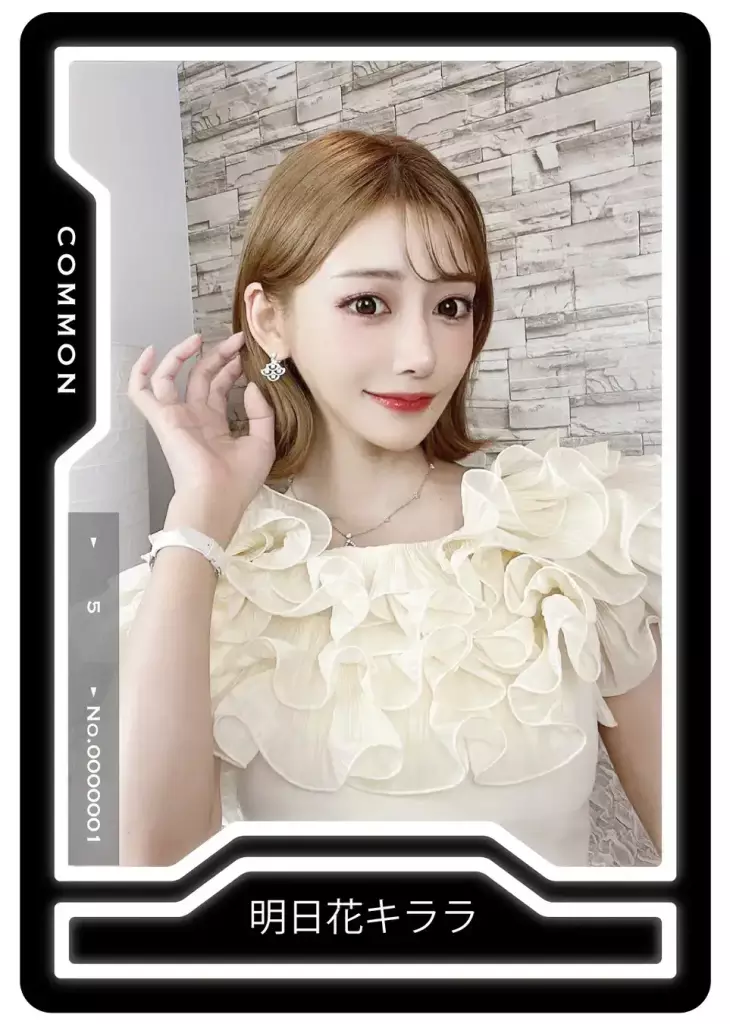 about Web3・NFT Claw machine Online Game BTH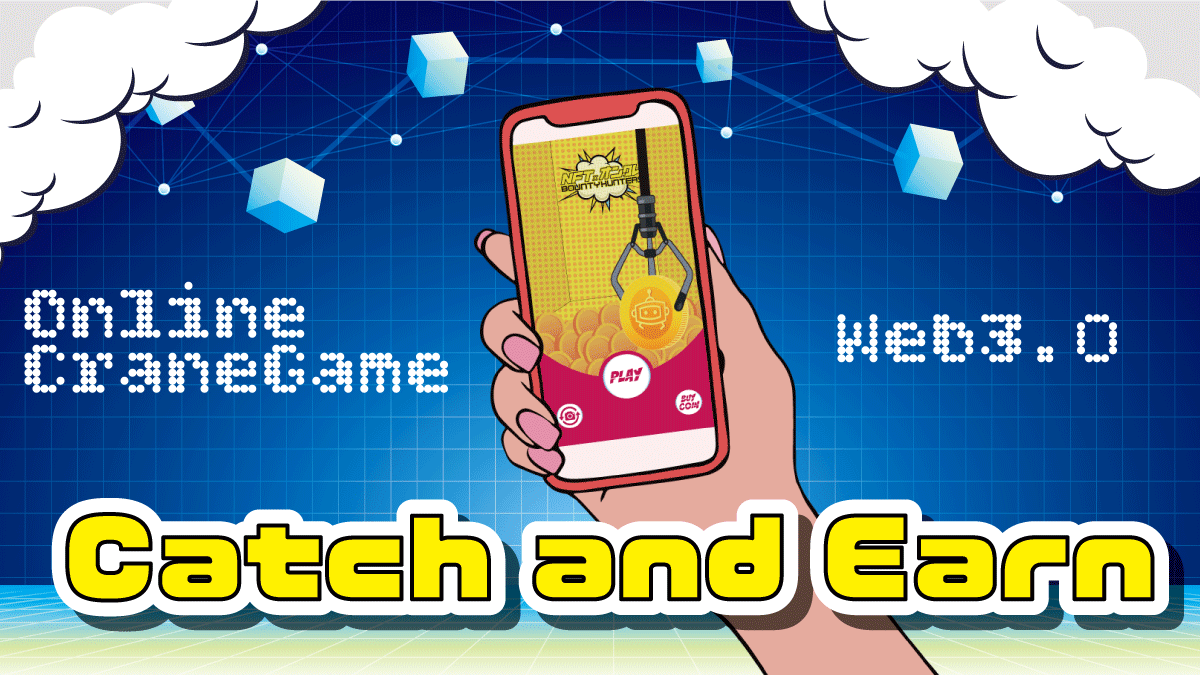 BOUNTY HUNTERS "NFT Claw Machine Online Game" is a Web3 online crane machine game app based on "Catch-and-Earn" and Game-Fi systems.
By remotely controlling a real crane game machine while watching video streaming via mobile app and web browser, you can enjoy online without having to visit the amusement facility.
You can acquire unique tokens lined up in the showcase, various NFT projects, collaboration NFTs with companies with BCG and IP, and you can also sell tokens in the in-app wallet.
In addition, by introducing a login system that does not go through a wallet, improving UIUX, and designing tokenomics that excludes traders, we will actively approach the mass market that has been difficult to participate in blockchain games.

Horizon's mission is to "digitally connect smells and scents with the world's on-demand needs", and promote the digitalization of scents and the management and sale of scent digital content using NFT technology.
Company name: Horizon Inc.
Location: 2-12-5 Shibadaimon, Minato-ku, Tokyo
Business: Development and operation of the Digital Smell Patent system, operation of the Japan Digital Smell Copyright Association
Email:

hello@hrz.co.jp

BOUNTY HUNTERS will start the NFT sale from April under the slogan "Catch-and-Earn". And we will bring the Web3 type NFT Claw Machine  Game Online to the global market and challenge the competition. The NFT Online Claw Machine  Game BTH app is scheduled to be released in beta in Q3 2023.